Terrorism has no religion. Paris attacks: At least 153 killed in gunfire and blasts
11.14.2015
A series of coordinated, deadly attacks at an estimated seven locations around Paris on Friday, including a concert hall, soccer stadium, and restaurant that killed at least 125 people and injured another 200 in what officials called the worst act of terrorism since 9/11.
Thousands of Paris residents and tourists were reveling and fans were enjoying a soccer match between France and world champion Germany, horror struck in an unprecedented manner. Terrorists -- some with AK-47s, some reportedly with bombs strapped to them -- attacked sites throughout the French capital and at the stadium where the soccer match was underway. Scores were killed in the coordinated attacks late Friday, leaving a nation in mourning and the world in shock.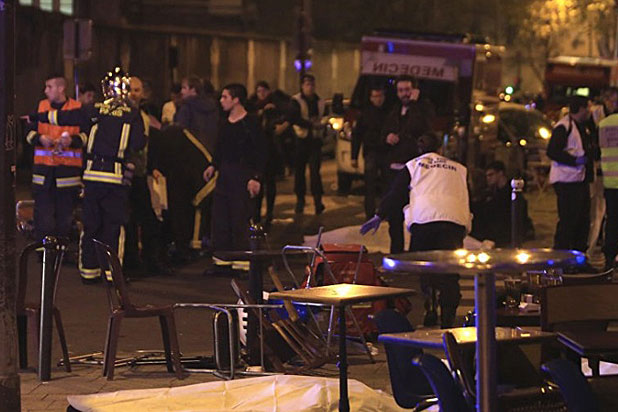 A total of six locations were attacked in and just outside the capital, Paris prosecutor François Molins told reporters Saturday.
The worst carnage occurred at Bataclan, with at least 112 left dead. A journalist who was at a rock concert there escaped and told CNN: "We lied down on the floor not to get hurt. It was a huge panic. The terrorists shot at us for 10 to 15 minutes. It was a bloodbath." Julien Pearce didn't hear the attackers speak, but he said one friend who escaped heard them talk about Iraq and Syria. Later, he said the men were speaking French. Two men dressed in black started shooting and after wounded people fell to the floor, the gunmen shot them again, execution-style, he said.
Charlotte Brehaut and a friend were dining in Le Petit Cambodge, a Cambodian restaurant, when the shooting started from the street, she told CNN. "All of a sudden we heard huge gunshots and glass coming through the windows. We ducked with the other diners," she said. She grabbed the arm of a woman on the floor. The woman didn't respond. The woman was shot in the chest and there was blood all around her. At least 14 people were killed in Le Petit Cambodge, authorities said.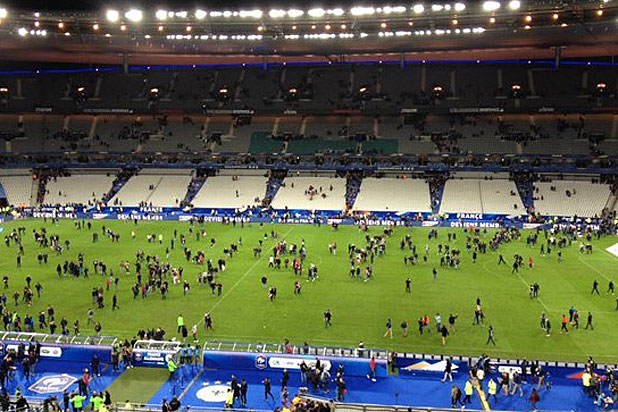 There is great alarm over the apparent methodology and likely planning that would have been needed to pull off such a series of attacks, one U.S. counterterrorism official told CNN. The attacks resembled tactics that have been used by a number of terror groups -- including al Qaeda's focus on mass casualties and visibility, and the small, tactical nature of attacks that are more the hallmark of ISIS and its acolytes. It is still not clear who is responsible.
Source: www.cnn.com