Escalation of Karabakh conflict due to inactivity of int'l community - Georgian expert
04.06.2016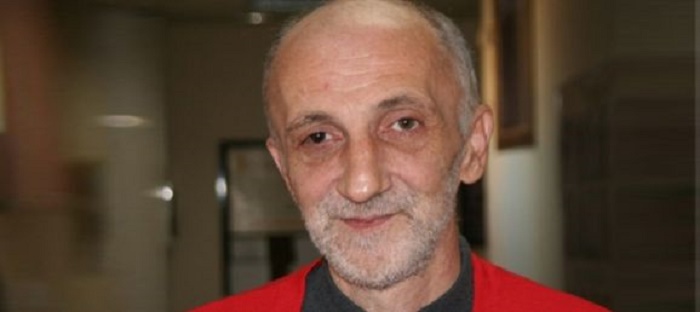 Escalation of the Armenian-Azerbaijani Nagorno-Karabakh conflict is largely due to inactivity of the international community, Georgian expert Gia Khukhashvili told on Apr. 5.
"What is happening now is largely a consequence of the idleness the international community has been demonstrating for many years," Khukhashvili said.

On the night of April 2, 2016, all the frontier positions of Azerbaijan were subjected to heavy fire from the Armenian side, which used large-caliber weapons, mortars and grenade launchers.

The armed clashes resulted in deaths and injuries among the Azerbaijani population. Azerbaijan responded with a counter-attack, which led to liberation of several strategic heights and settlements. More than 370 Armenian soldiers, 12 tanks, 12 armored vehicles and 15 artillery guns have been destroyed from April 2 until today.

Military operations were stopped on the line of contact between Azerbaijani and Armenian armies on Apr. 5 at 12:00 (UTC/GMT + 4 hours) with the consent of the sides, said Azerbaijan`s Defense Ministry.

The conflict between the two South Caucasus countries began in 1988 when Armenia made territorial claims against Azerbaijan. As a result of the ensuing war, in 1992 Armenian armed forces occupied 20 percent of Azerbaijan, including the Nagorno-Karabakh region and seven surrounding districts. The 1994 ceasefire agreement was followed by peace negotiations. Armenia has not yet implemented four UN Security Council resolutions on withdrawal of its armed forces from the Nagorno-Karabakh and the surrounding districts.

Khukhashvili said that the international community, on the one hand, states about its respect for the territorial integrity and sovereignty of countries, and on the other hand it gets used to the fact that the settlement of the problem is protracted.

"It is very dangerous to remain in such a position," Khukhashvili said. "The international community must intensify its efforts for the peaceful resolution of the conflict," he said, adding that it is like a time bomb for the region.

He went on to add that Azerbaijan`s territorial integrity must be respected and restored.

He also expressed hope that Russia also will take a constructive stance in this issue and won`t stay aside.

"It is not in Russia`s interests," Khukhashvili said. "I hope that they, too, will treat this issue with understanding and act effectively. They have such opportunities."

He said that stability in the region is very important for Georgia.

"We are a single geopolitical link with Azerbaijan," Khukhashvili said. "We are not just neighbors, we are partners, friends, and we are forever linked both politically and economically."

He went on to add that if Georgia has to make a choice, the country will be with Azerbaijan for many reasons.