US urges parties to Nagorno-Karabakh conflict to de-escalate tension
04.06.2016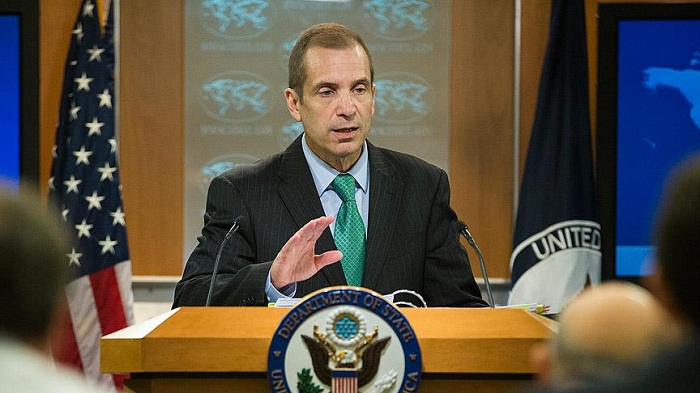 US urges parties to the Nagorno-Karabakh conflict to de-escalation and return to the negotiating process, Deputy Speaker of the US State Department Mark Toner said during the daily briefing.
He also said that the United States, as one of the co-chairing countries of the OSCE Minsk Group will make every effort to bring the parties back to the negotiating process.

"We strongly support the co-chairs` efforts to mediate a fair and just resolution to Nagorno-Karabakh that is based on the principles of international law, the UN Charter, and the Helsinki Final Act, particularly principles of non-use of force and territorial integrity", he added.

On the night of Apr. 2, all the frontier positions of Azerbaijan were subjected to heavy fire from Armenians, who were using large-caliber weapons, mortars, grenade launchers and guns. Azerbaijani settlements near the frontline densely populated by civilians were shelled as well.

A counter-attack was carried out following the provocations of the Armenian armed forces on the night of Apr. 2.

Six Armenian tanks, 15 gun mounts and reinforced engineering structures were destroyed and more than 100 servicemen of the Armenian armed forces were wounded and killed during the shootouts.

Twelve servicemen of the Azerbaijani armed forces heroically died, one Mi-24 helicopter was shot down and one tank was damaged on a mine.

Three more soldiers of Azerbaijan were killed during the past day and night as a result of the ceasefire violation.

On Apr. 4, Azerbaijani armed forces destroyed three tanks and eliminated around 30 servicemen of the Armenian armed forces.