`Main cause of tension - illegal presence of Armenian troops in occupied territories of Azerbaijan`
04.06.2016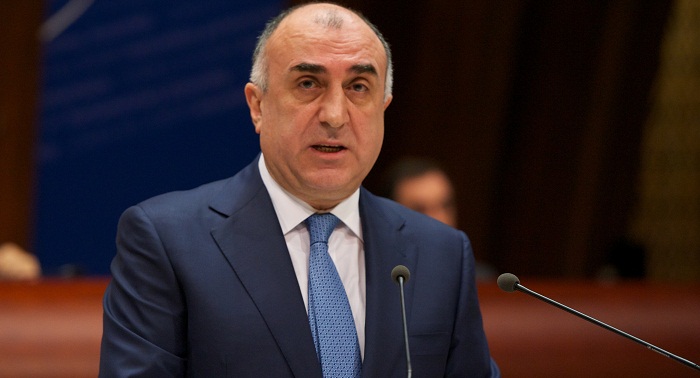 Azerbaijani Foreign Minister Elmar Mammadyarov in connection with the situation on the front line, had telephone conversations with the heads of the Foreign Ministry of Georgia, France and Lithuania, Azerbaijani Foreign Ministry`s press service told on April 4.

Mammadyarov, informing about events in the conflict zone, said that the Armenian units took target the population closely residing in frontline areas and civilian objects. He also said that as a result of the shelling of the Armenian side a number of civilians were killed and injured.

The Minister noted that despite the decision of the Azerbaijani Armed Forces on April 3 on unilateral ceasefire, the Armenian units continue to violate the ceasefire and shelling villages and civilians.

Mammadyarov added that the main cause of tension is the illegal presence of Armenian troops in the occupied territories of Azerbaijan.

The Foreign Minister said that to relieve stress and achieve progress, Armenian troops should be withdrawn from the occupied territories of Azerbaijan, and also said that the conflict can be resolved only on the basis of the principles of territorial integrity and sovereignty of Azerbaijan.