Armenian "radioactive bomb" near Tbilisi
05.15.2016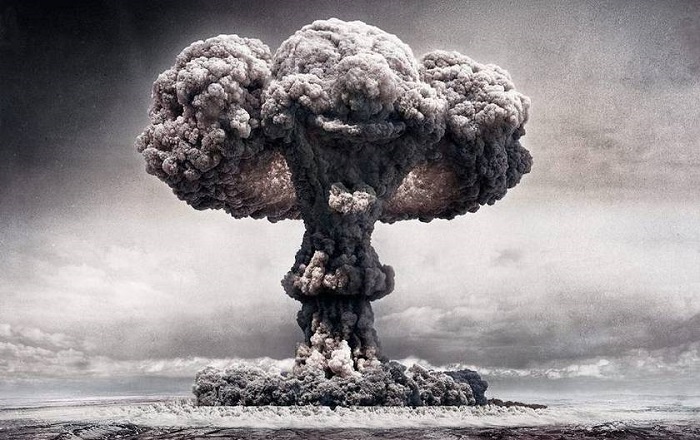 Arrests of Armenians who have crossed into neighboring Georgia to try to sell nuclear materials have increased recently. This fact means Armenians have adjusted a channel of export of radioactive materials through Georgia.

Thus, 6 people including three Armenian citizens were detained in an attempt to sell uranium in the mid-April, 2016 in Georgia. Furthermore, 8 more people were detained at the end of April, 2016, for trying to sneak 2 kilograms of uranium (it is enough to poison Tbilisi with radiation) and selling it for 3 million US dollars. Moreover, in January of 2016, they arrested three Armenians for trying to sneak Cesium 137 across the border.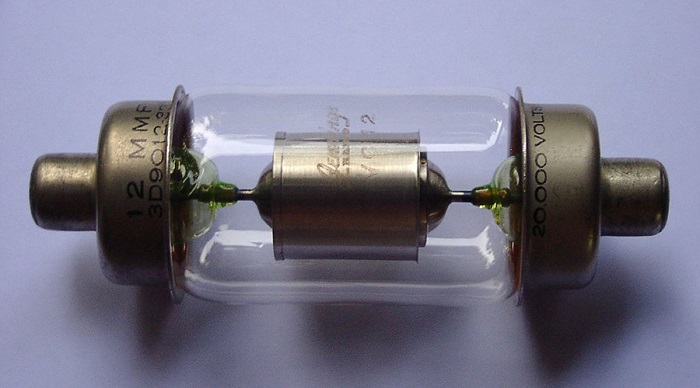 The source of Radioactive "Dirt" is clear – today, Armenia is the only country in the South Caucasus which has NPP – Metsamor with its considerable reserves of radioactive materials and nuclear waste. But what is very dangerous, is the fact that Armenia chose Georgia for its "shadow" affairs connected with radioactive materials.

We'd like to underline that, Tbilisi was always the key city for Armenia's `shadow` and criminal business. The unique strategic position of the Georgian capital, as well as existence of large Armenian community which specialized in illegal and criminal schemes nearly for centuries makes it become bait for Armenia's dirty affairs.

It is enough to remind that even in the Soviet times illegal extraction of various precious stolen goods was realized through the Tbilisi-Armenians. Many Tbilisi-Armenians made on it such huge fortunes that they influenced the policy even far outside South Caucasus.

It is clear that sometimes the law enforcement bodies and authorities could appear suddenly with searches and checks to the Armenian criminal businessmen. Then they often get rid of the compromising goods or material evidences simply dumping them to the Kur. It isn`t necessary to have a special imagination in order to understand what will be if the Georgian law enforcement bodies which apparently could grope only a part of "iceberg top" on radioactive business of Armenians so far, find a warehouse of radioactive materials in Tbilisi. In order to destroy proofs, the Armenian criminals can simply throw out its dangerous goods and organize a real radioactive disaster in Tbilisi like Chernobyl. Being unaware of the situation, the population will receive ultra-boundary doses of radiation.

Besides, the terrorists have an increased demand for radioactive materials for acts of terrorism in connection with growth of terrorist danger in the Middle East. Who knows, perhaps, Armenians are already supplying terrorist groups with radioactive materials at full speed. Additionally, perhaps they do the same thing in the territory of Georgia. As it is known, the Armenian extremists and organizations cooperate very closely with the Kurdish terrorists and not only with them.

There is information that terrorists of ISIL look for ways of acquisition of dangerous and radioactive materials. There was already a state of emergency in Basra, Iraq when radioactive materials have been stolen from a warehouse which is assumed to be realized `by the request` of ISIL). Therefore, ISIL can buy radioactive materials from Armenian "dirty" businessmen in Georgia. Eventually, the Armenian citizens recently detained in Georgia, could sell radioactive uranium for 3 million dollars to ISIL or anyone else.

Thus, Armenia and the Armenian organizations in Georgia become a factor of the increased danger and threat of radiation accidents. No doubt, the main part of radioactive materials which goes through Georgia and Tbilisi does not fall within the Georgian law enforcement bodies` field of view for now.

However, cases of detention of citizens of Armenia with dangerous goods have become frequent, says that volumes of "a radioactive stream" through Georgia and Tbilisi have sharply increased.

If a measure is not undertaken for the termination of the Armenian activity with dangerous radioactive materials, anything can occur. Especially now it can occur when Armenian politicians at the highest level have already threatened Azerbaijan with the application of "a dirty bomb".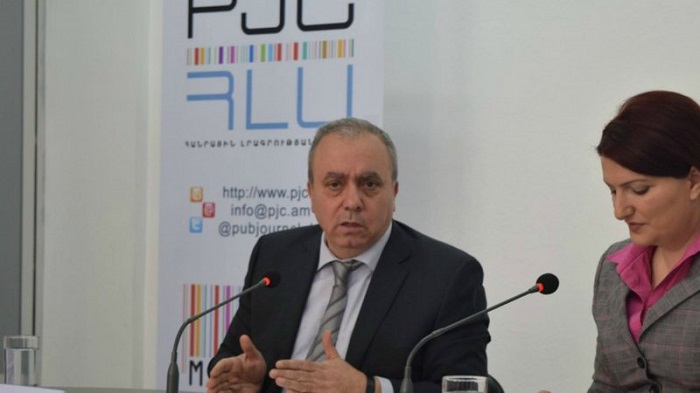 At a press conference on April 29 in Armenia, MP Hrant Bagratyan, a former prime minister, claimed that Armenia has nuclear weapons. A recording of his talk was later released by the Media Center, an Armenian NGO. "We have the ability to create nuclear weapons," Bagratyan told journalists, adding, "We have nuclear weapons."

Unlike Armenia, neither in Iraq under Saddam Hussein who accused of development of the biological weapon, nor in Iran that fallen under the burden of the international sanctions because of development of the atom in the military purposes, nobody made declaration about its determination on use of the radioactive weapon against the countries with which were in military-political confrontation. It shows that the Yerevan Regime, in fact, turns into a threat to the region of the Middle East.

The concern of the world community and first of all, of the countries bordering with Armenia about outdated and extremely dangerous Metsamor NPP in Armenia is increasing. Thus, the Minister of Energy and Natural Resources of Turkey Berat Albayrak has recently declared that the Metsamor NPP in Armenia `creates a really serious threat to the world. `




Albayrak said, the over 40-year-old technology brings serious risks and problems and cannot be reconstructed as it is too old.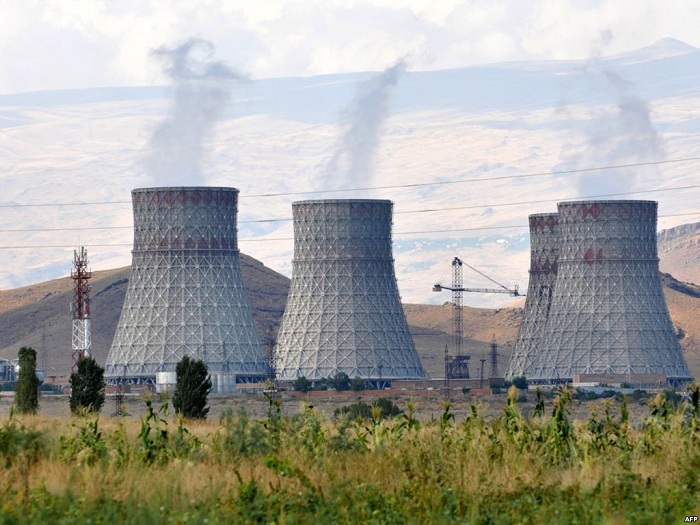 The Metsamor nuclear power plant was built in 1970. The first one was set in motion on December 22 of 1976, and the second one was launched on January 5, 1980. It was closed after the devastating earthquake in Spitak in 1988. But despite the international protests, the power plant`s operation was resumed in 1995. Moreover, the second reactor was launched there. According to the ecologists and scholars all over the region, seismic activity of this area turns operation of the Metsamor nuclear power plant in an extremely dangerous enterprise, even if a new type of reactor is built.

The NPP lies close to earthquake-prone locality, the seismic stability of which is 8-magnitude. According to ecologists and scientists of the region, seismic activity of this area turns operation of nuclear power plant in Metsamor into extremely dangerous undertaking even in case of construction of the reactors of a new sample.

Adil Garibov, chairman of the Azerbaijani Nuclear Research Center CJSC, authoritative expert in the sphere of nuclear technologies has stated fear concerning the fact that Armenia may spray the radioactive waste of the Metsamor Nuclear Power Plant in the occupied territories of Azerbaijan.

"There are no guarantees that Armenia won`t use radioactive waste for implementation of the dirty plans - creations of radiological weapons or dispersion of this waste in the occupied areas which will be returned to Azerbaijan sooner or later", - Adiel Garibov has noted.

"However, there is no guarantee that Armenia won't use radioactive waste for its insidious plans, namely, the creation of radiological weapons or spraying of this waste in the occupied areas," Garibov said.

Probably, against the background of the latest defeats, the Armenian authorities and some politicians began to seriously consider nuclear terror as an implementer of their reckless plans on deduction of the territories that they occupied. The Armenian principle "let it be either ours or nobody`s" can be used both in Karabakh,Azerbaijan and in the territory of Georgia where the Armenian nationalists claim to territories of Samtskhe-Javakheti and some other regions. But Tbilisi isn`t considered as "the Armenian city" by them.

Therefore, Armenians can use nuclear blackmail towards neighboring countries. When it comes to Georgia it can be a threat to organize radioactive diversion in case Armenian claims to "Dzhavakhk" is not accepted.

Besides, Armenians actively protest and try to interfere the transit of goods and resources through Georgia, including the project Baku-Tbilisi-Kars railroad as well as the project of new gas pipelines on which the Caspian gas will be transported to the west. In this regard nuclear diversions on the transit ways are possible.

All this needs to be considered if to analyze the nuclear danger proceeding from Armenia which needs to be liquidated as soon as possible, having taken the Metsamor NPP out of service and having put it under rigid international control all radioactive materials which today are in the territory of Armenia so far.

Both Azerbaijan and Turkey were repeatedly warned about the danger proceeding from Armenia, but the facts of detention of citizens of Armenia with radioactive materials took place in Georgia. Therefore, Georgia has to be interested in elimination of a source of potential nuclear danger in the region in the form of the same Metsamor NPP in Armenia more than other countries.



Fortunately, there are sane people understanding danger of the Armenian nuclear threat in Georgia. In particular, the Director of the Center of research of terrorism and political violence of Georgia, professor of the Tbilisi State University, the political scientist Badri Nachkebiya has recently noted: "South Caucasus is the difficult and significant region, and Georgia and Azerbaijan play a bridge role between the West and the East".

However, some forces do not want prosperity, development and strengthening of our countries and make various difficulties. In the territory of Georgia 6 people, including three citizens of Armenia with uranium have been detained. In several days 2 more with two kilograms of uranium were detained. According to the information they had even found clients for sale of that substance for millions of dollars. It leaves a question, where does this radioactive material come from? Radioactive materials were taken out from Georgia 20 years ago.

There have never been any nuclear reactors in Azerbaijan. Armenia is the most real source in South Caucasus. We can say that the materials are delivered from Armenia, even though there are citizens of Armenia among detainees. The nuclear power plant in Armenia works at uranium.

It can be assumed that this substance has fallen into someone's hands in the period of chaos and now comes to the surface. Nothing is strange here. This is the most probable assumption".

The political scientist says terrorist groups are interested in acquisition of uranium: "Though the uranium withdrawn from those persons isn`t intended for production of the nuclear weapon, it is not the matter. Uranium is a dangerous substance in itself which can contaminate environment, water and cause serious damage to flora and fauna".

"Let's remember August 4, 2008 events, when there was an act of terrorism on the pipeline of Baku-Tbilisi-Jeyhan. Therefore, today act of terrorism on any pipeline or the road isn`t excluded" — Badri Nachkebiya has emphasized.

The Georgian authorities have to listen to the preventions of the sane specialists and experts and join the international pressure upon Armenia to force it to close the Metsamor NPP and liquidate possibilities of the use of radioactive materials from the territory of Armenia on the terrorist purposes.
Sabina Hasanova
AzVision.az
Source: KavkazPlus