Global refugee crisis - what is its source?
07.06.2016
With neighboring countries no longer able to absorb the influx of Syrians uprooted by more than five years of conflict, hundreds of thousands of Syrian refugees are among those who have fled to Europe seek safety and better lives.
Since civil war exploded inside Syria in 2011, over 11 million people have fled their homes, with more than four million refugees sheltering in neighboring states that are struggling to support them. Several rounds of peace talks have failed to stop the fighting.
The ongoing violence in Syria, Iraq, Afghanistan and other countries in crisis has pushed over 1 million desperate people to seek safety and a new start in Europe. Most of the refugees have arrived on the islands of Greece. Lesbos alone has seen thousands of people a day land on its shores in dangerously overcrowded rubber rafts before pushing on to the continent.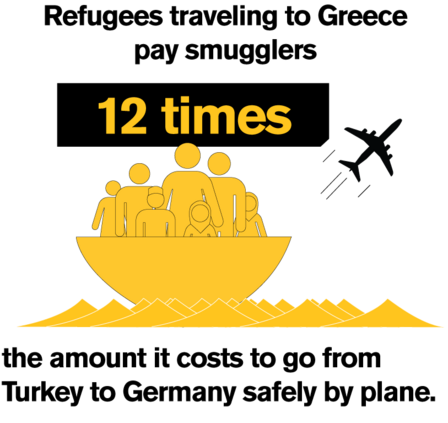 As the flight to Europe continues, some lawmakers in the United States -- prompted by unfounded security fears -- have moved to block the arrival of the comparatively few Syrians and Iraqis who have been accepted by the U.S. for resettlement.