Order that deported 100,000 Azerbaijanis from Armenia
12.08.2016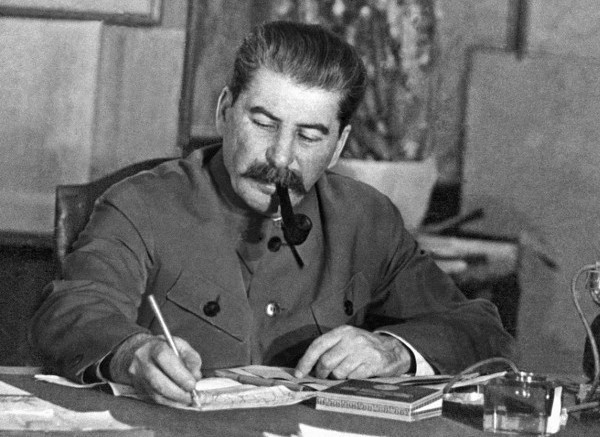 A copy of the December 23, 1947 order of the USSR leader Joseph Stalin confirming the deportation of Azerbaijanis from their ancestral lands is circulated on social networks. Axar.az news agency reports that Stalin ordered the deportation of 100,000 Azerbaijanis from Armenia to Azerbaijan in 1948-1950s and settling Armenians from abroad in their vacant houses.
We should note that in the XX century, Azerbaijanis from western Azerbaijan were deported in parts, and consequently a fictitious "country" has been created between Azerbaijan and Turkey. The deportation that started at the outset of the century continued in 1933, 1948-53 and 1988 years.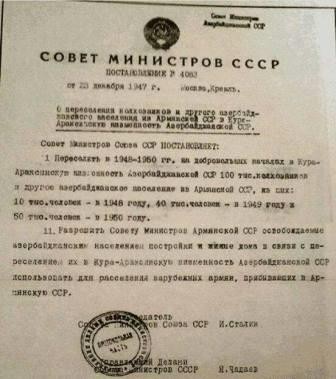 In 1918, over 500,000 Azerbaijanis were killed by Armenian nationalist Dashnaks in western Azerbaijan, thousands of villages were destroyed, and extreme tortures were applied against Azerbaijanis.
Last time, in 1988, 250,000 Azerbaijanis were deported from Armenia. Although at the outset of XIX century Azerbaijanis constituted 87 per cent of the population of Yerevan, the capital of Armenia. Today not a single Azerbaijani lives in Yerevan and in the whole of Armenia, established with direct involvement of Russia.