PHOTOS from Ganja hit by Armenian missile attack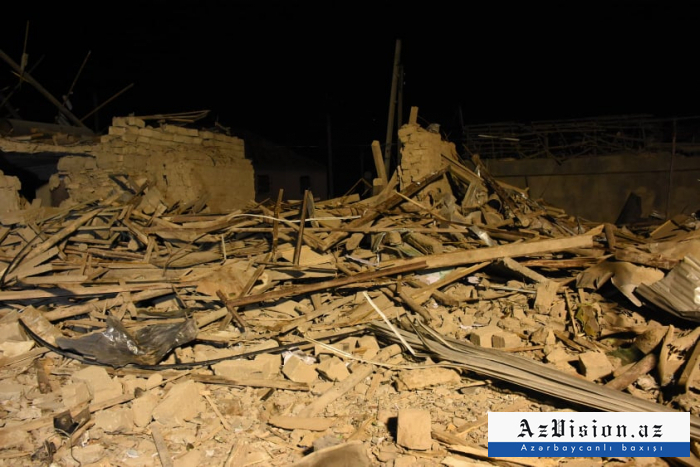 Continuing rude violation of the humanitarian ceasefire, the Armenian armed forces fired missiles on Ganja again. Thus, On October 17, 2020, at 01:00 AM midnight, Ganja, the second largest city of Azerbaijan that is fully far away from the battlefield was shelled by missiles by the agressor. As the result of missiles hit, the civil residential buildings fully destroyed and the residents remained under rubble.
Up to now, more than 40 injured people and 12 deaths were reported.