Preparations underway in Baku for 29th anniversary of Khojaly genocide
02.23.2021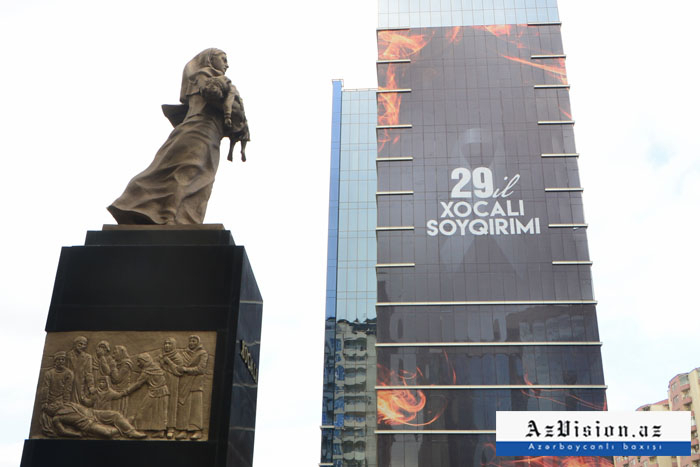 Preparatory work on the 29th anniversary of the Khojaly genocide is underway in the park where the Mother's Cry monument is located in the Khatai district of Baku.
Posters and banners regarding the Khojaly genocide, photos of martyrs are hung on buildings along the entire Khojaly Avenue.
In connection with the anniversary of the Khojaly genocide, appropriate work is being carried out, seasonal flower beds and bushes are being planted.
Baku City Mayor Eldar Azizov on Monday visited the avenue to view the ongoing preparatory work and give his relevant instructions.
During the Karabakh war, the Armenian military committed an act of genocide against the population of Azerbaijan's Khojaly town on Feb. 26, 1992.
As many as 613 people, including 63 children, 106 women and 70 old people were killed as a result of the massacre. A total of 1,000 civilians became disabled in the onslaught. Eight families were completely annihilated, 130 children lost one parent, while 25 lost both parents. Some 1,275 innocent residents were taken hostage, while the fate of 150 people still remains unknown.