Justice For Khojaly` challange by Leyla Aliyeva - PHOTOS, VIDEO
02.26.2015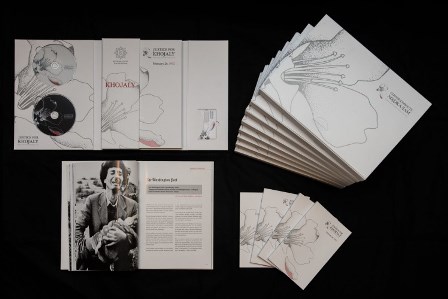 A new collection of books was published within the project of `Justice For Khojaly`, with the initiative of Mrs. Leyla Aliyeva, the Vice-President of the Heydar Aliyev Foundation.

The above mentioned books and video material has been prepared in memory of the Khojaly genocide committed by Armenian armed gangs on the night of February 25 to 26, 1992.

"Justice for Khojaly"- International Awareness Campaign was initiated by Mrs. Leyla Aliyeva, the vice-president of the Haydar Aliyev Foundation and the General Coordinator for Intercultural Dialogue of the ICYF-DC in 2009 and currently is being successfully implemented in over 50 countries worldwide. As a result of the Campaign the Khojaly tragedy recognized as a genocide and crime committed against humanity by the parliaments of the different countries as well as by the Council of Ministers of Foreign Affairs of the OIC member countries and the Parliamentary Unions of the Organization of Islamic Conference.
https://www.youtube.com/watch?v=ExfVQBJAIAU